The next CCAR Recovery Coach Academy is March 4 - 8, 2019
Just bookmark this page and check back often for the latest programs and events.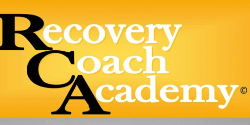 The CCAR Recovery Coach Academy© is a 5-day intensive training academy focusing on providing individuals with the skills need to guide, mentor and support anyone who would like to enter into or sustain long-term recovery from an addiction to alcohol or other drugs. Registrations fees will include participant materials and lunch each day.
The CCAR RCA will run Monday, March 4, 2019 to Friday, March 8 , 2019 from 9:00 a.m. to 4:00 p.m.. Location TBA
Registration Fee is $850. Reduced to $400 through scholarships.
Earns 30 hours towards Certified Peer Recovery Specialist (CPRS)