WE ARE YOUR SONS AND DAUGHTERS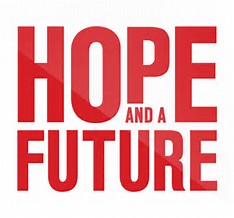 We are your sisters and brothers, your mothers and fathers, your aunts and uncles. We are your co-workers and neighbors, your doctors and plumbers, your friends and teachers. We are every color, every religion, we are straight and gay, we are everywhere and look like everyone.
We have recovered from alcoholism or a substance use disorder. Often, we survived a mental health disorder at the same time. We didn't look and behave the way we do now but that is because we have recovered. Our addiction is behind us and a meaningful, productive life in society is what recovery is. Some of us don't talk about our past life in addiction because people judge and might not look at us the same. Now it seems like this disease has affected a loved one of almost everyone and one family at a time we are starting to learn what this is really about - and it is nothing like what most people thought it was.
Sure, everyone suffering from addiction voluntarily chose to take the addictive substance in the beginning. No one denies that. But for about 10% of us who experimented with a mood-altering substance, prescribed by a doctor or not, the result was not what we chose. Some brains process the chemicals differently and their lives are involuntarily hijacked. This is not just our belief, it is an undisputed scientific fact that is no longer disputed by any scientific professional.
We who have recovered looked and acted a lot like the people who are self-destructing today because of this horrible condition. Society continues to judge and shun them and their families. Some people believe that addiction remains a voluntary choice and that people who use are still getting "high". They do not understand that the use is simply required to function. Yes, many people still think its a choice or that people suffering deserve to suffer because they used the substance in the first place. Many still think the family is somehow responsible, further shaming those who love the afflicted even more. A lot of us were told to take the substance by a doctor. They told us it was safe. .
MANY OF US WERE WERE CHILDREN WHEN THE PROBLEM STARTED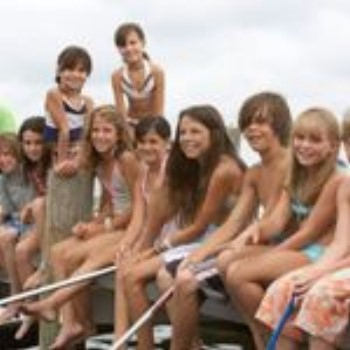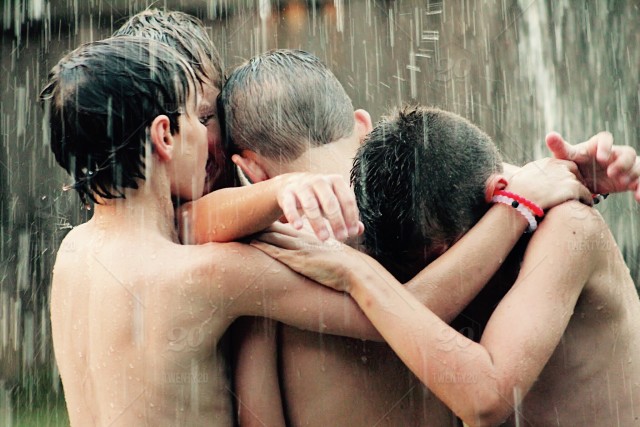 Many more tried it with the other kids who were experimenting but did not know what would happen to one out of every ten of us. Experimentation typically happens between the ages of 10 and 15. These are the children that society is holding responsible for their own suffering as young adults, as their substance misuse continued since then in a predictably progressive fashion.
So yes, we were your children when this happened, still learning and developing and we hid it for as long as we could and got sicker and sicker. If people would stop making us feel despicable and the people you don't want in your homes and neighborhoods, maybe we would have admitted it earlier and got help. Some of us were too ashamed to ask for help and died instead.
---
THE FORCES BEHIND THE MOVEMENT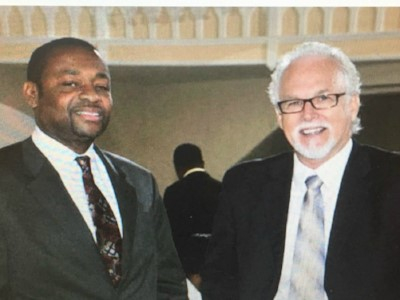 DR. ARTHUR EVANS AND WILLIAM WHITE
The Recovery Force movement is modeled after the work of the internationally acclaimed Faces and Voices of Recovery (FAVOR) organization. FAVOR, led by Patty McCarthy Metcalf, Executive Director, is the recovery advocacy entity in the United States and leader of the international movement that combines community education, advocacy and peer recovery support services to foster recovery-oriented systems of care (ROSC). 
The Recovery Force movement is further informed and inspired by Gregory Williams and his incredible documentary, Anonymous People. This production emerged through the work of Faces and Voices of Recovery. If anyone wants to know what Recovery Force of Atlantic County is about then watch Anonymous People. This film depicts the recovery movement as it was beginning and alive in a couple of states, including Pennsylvania. It presents the following points:
The Recovery Community is comprised of people in or seeking recovery from substance use disorders as well as our families, friends and allies.
The Recovery Community has no real representation politically and, without a voice, policies and funding hardly address our needs.
One reason we have no representation is that we are silent about our recovery because we feel that speaking out violates a 12 step principle and that we are just too ashamed to admit we suffered an addiction because of the stigma.
Silence = Death. It also allows others to define us and place a value on our lives through policies and spending priorities that do not address our problems.
Anonymity refers to the non-disclosure of what particular 12 step fellowship a person identifies with. Not associating publicly with a program protects the program from criticism should a person who identified his or her fellowship become unable to maintain their recovery.
There is no conflict with any person disclosing their recovery status from addiction to the general public, as there are many pathways to recovery and a 12-step fellowship does not have to be disclosed when discussing one's recovery. Anonymous People begins the messaging conversation to promote and celebrate what it means to be a person in long term recovery.
The critical first step in organizing and mobilizing the recovery community is for the recovery community themselves to begin speaking out about their identity as a person in long term recovery and gain support from family and friends in doing the same. The faces of recovery must be unveiled before a common voice can be heard.
That common voice, once heard, can begin the real advocacy work that will put the disease of addiction on par with how other diseases are treated and remission supported. This requires legislation and new policies and FAVOR is the undisputed leader of recovery advocacy in America.
Like Recovery Force, Faces and Voices of Recovery and Anonymous People are the offspring of the absolutely brilliant work of William White.In fact, the great Mr. White is the clear father of the recovery support school of thought and movement. The Recovery Force of Atlantic County founder has been a student of Bill White's teachings for over a decade. He had the extreme pleasure of working with William White during the Philadelphia transformation of its behavioral health system and the launching of a peer recovery support workforce. Along with Arthur Evans, William White absolutely demonstrated how this movement could successfully transform the quality of life for the recovery community and the personal success of those recovering with long-term supports.
These models have been selected for Recovery Force because of their evidenced based results in areas that have been involved in the recovery movement, like Philadelphia for example. While the movement has been around for over a decade, it has not reached all parts of the United States and Recovery Force of Atlantic County was the first recovery community organization (RCO) in the State of New Jersey.
Again, we have enhanced but otherwise have adopted our brand of the movement due to it's success and the sensible nature it promotes.It calls for the simultaneous education of the community, organization and mobilization of resources inside and outside of the recovery community to advocate for our needs and the deployment of peer recovery support services to bridge critical gaps in the continuum of care for treating substance use disorders and other mental illnesses.
THOSE STILL SUFFERING AND THEIR FAMILIES GAIN HOPE THROUGH THE EVIDENCE THAT LONG-TERM RECOVERY IS A REALITY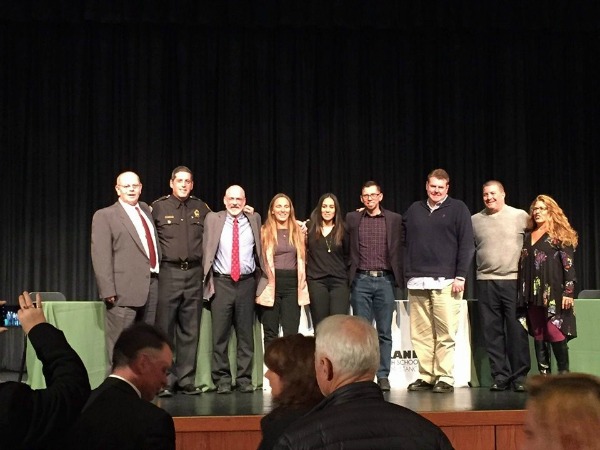 Inside the hijacked bodies and mind we resided too, as they do now - gaged and tied - hoping to be rescued and we eventually were. Some were not so lucky... they lost their lives silently screaming for help or wound up in jail or on the street. So many families in Atlantic County are experiencing this inside their homes and our mission is to end this nightmare for them.
You see other people like we were and we need the whole recovery community to unite to rescue them. We know them well as we were them... and like us they can recover to live meaningful lives and be among the upstanding citizens of our great community. It is time for all of us to pay it forward by sharing our stories of recovery - not addiction stories - the stories of the beautiful life in recovery that exists. You may be the evidence or maybe you are a family member or friend who witnessed the reality of transformation back from the depths of despair. Whatever the case, our movement starts with showing the community and especially those still suffering, that recovery is alive and well in Atlantic County, New Jersey. Consider telling your story of recovery and give the gift of hope to someone reading it. 
We in recovery, along with our families, friends and allies are committed to making our Atlantic County community a kinder and more accepting place. We will work to make it easier for those families suffering in silence to ask for help. Only 10% of those who need help are getting it and the harsh judgment is a big reason why.
We need all aspects of the recovery community now more than ever. We must come out from our accepted status in the community and save those suffering from the same disease we shared and rally for change