Thank you for visiting our site. We are New Jersey's first recovery community organization (RCO) and represent the recovery communities of Atlantic and Cape May county. We are actually a citizens group of people impacted by a substance use disorder (SUD) and we are entirely independent of any prevention or treatment program. We have a singular focus and that is making life better for people and families living in recovery and the ones who are suffering like we once did. Our Peer Recovery Support Services Program takes you from where you are to wherever you want to be. We know what you need to live, work and play in long-term recovery.  We are the only RCO in a 60 mile radius that is not providing services as an after-thought of the initiatives that really matter to the organization. These services are our first priority, not our last. We have pure intentions and our full attention to non-clinical recovery support services is our expertise. We remind you that we are a volunteer 501(c)3 nonprofit organization made up 100% of people and families who experienced addiction as well as recovery.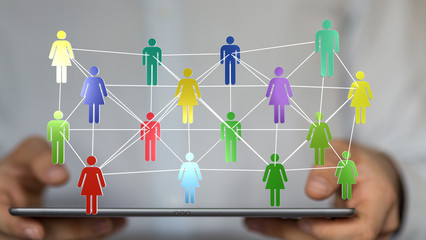 Our constituency is approximately 150,000 people in Atlantic and Cape May Counties who are in recovery from an addiction or who love a person who was once in active addiction but is now recovering. Our goal is to register each and every one of you to determine what you think we need to be doing to address unmet needs. Your identity will always remain confidential but your voice will be heard and your opinions counted. We know some of the answers because we had similar experiences as you but we believe in participatory decision-making and know that there is so much more to gain by more minds in the mix. We will never tell you what you need. Instead we will work to provide what you tell us you want. We also will use your contact information to send you things we think you want or need to know if you agree to allow us to communicate with you through email.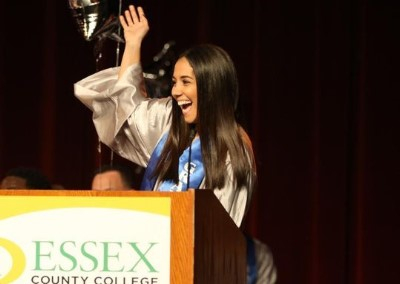 Vanessa Vitolo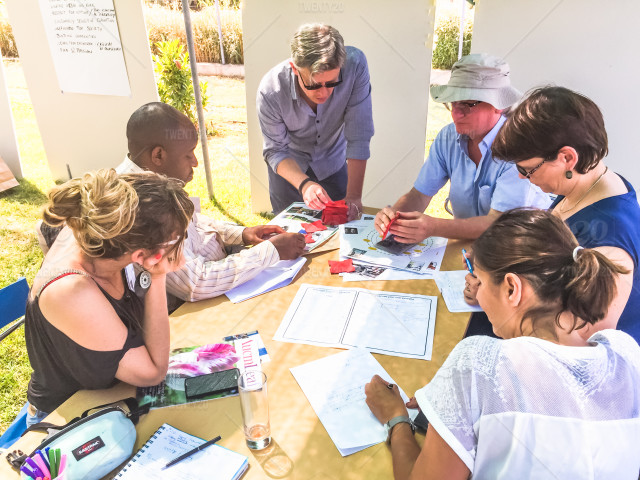 We exist to build the recovery capital of Atlantic County and south Jersey. We know that in order to spare families from suffering that we must do better in the area of establishing a community where families in recovery can live, work and play. We will register every person in or seeking long-term recovery along with their families, friends and recovery allies. And you better believe that the strength in numbers we expect to find will be used to our advantage like you may never have seen before. 
Anonymous People is a documentary that describes what our movement is about. You may find that our beliefs and values are different than anything you have seen or heard. However, these principles are behind the evidence-based practices that have proven successful in other places around the country. Countless lives have been saved because of them and the families spared of suffering makes all of our work worthwhile. 
Recovery Force carries a message of hope, as we are proof that individuals and their families can and do recover from substance use disorders, including alcoholism.
We are faces integrated throughout every neighborhood in Southern New Jersey living a life recovered from the universal destruction of a substance use disorder. We are the evidence that long term recovery in South Jersey is real. We will promote a campaign of taking off our masks as successful people so that the hope may be unleashed. Sharing our stories of recovery is our best offense in attacking a stigma that is THE BIG LIE ABOUT WHO WE ARE. Recovery Force will set this record straight.
In the image of Faces and Voices of Recovery, our national leader.  we represent a gateway into the recovery communities of Atlantic County, Our leaders are both inside and outside of our organization, but all are within the local recovery community. The Recovery Force gateway also leads you to our partners in the community education, advocacy and recovery support arenas.
Our role as the Recovery Community Organization (RCO) for South Jersey makes it incumbent upon us to be the hub for providing information and direct referral to programs and services in our area for the recovery community. This is a role that will evolve over the next several months as our capacity develops. 
We formed as a group of 5 Atlantic County families who lost a loved-one to the opioid epidemic and welcome all families who want to join us in sparing the suffering of others. Our efforts have since been joined by others and we are in the early stages of our development. We subscribe to the belief that it is not treatment nor the individual in treatment that fails but a system failure due to the lack of support for this chronic condition following treatment. Therefore, our primary focus is on providing flexible, accessible, comprehensive, evidence-based, long-term, post-treatment, non-clinical recovery supports for families and individuals who attain recovery. We embrace any and all pathways to recovery equally and define recovery as living a meaningful life, caring for your mental and physical health needs, having a place to hang your hat and having a connection to community life.