OUR FACILITY IS A SAFE DAY CENTER FOR PERSONS IN RECOVERY AND THEIR FAMILIES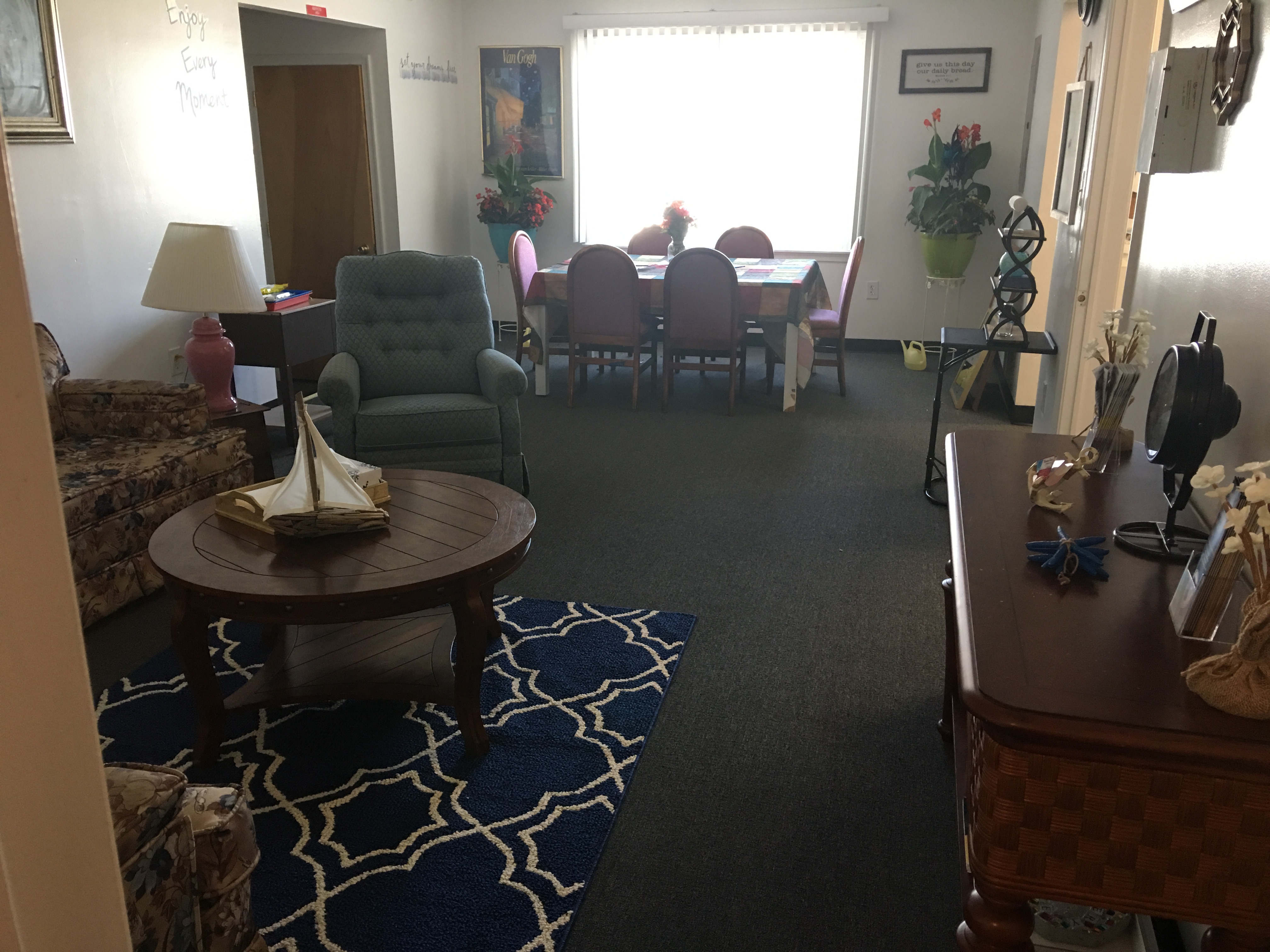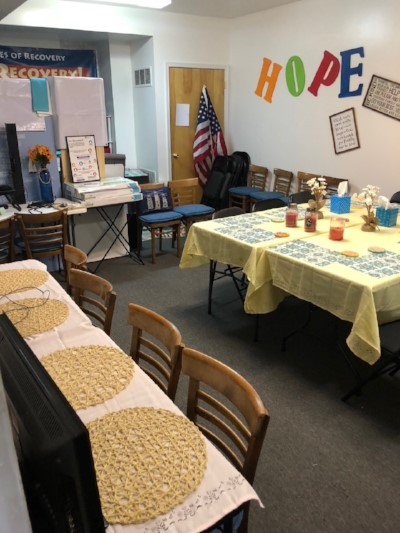 ---
OUR FACILITY
We are proud to have developed a safe place where people in recovery and their families can visit and do fun and recovery-oriented things with other people and families in recovery. This includes arts and craft projects and classes, meditation, yoga, board games, job search assistance, housing assistance, help getting identification, assistance with medical insurance for physical, mental and dental services, assistance with educational and training pursuits, legal assistance with reunification issues with children, attend mutual aid meetings like NA or AA, SMART Recovery groups, Opiates Anonymous for people recovering with medication, All Recovery Groups, Faith-based activities, and a full range of life skills workshops and peer-led support groups for specific segments of the recovery community with unique recovery needs (i.e. Re-entry Peer Support Group). .
---
OUR FUTURE PLANS FOR A RECOVERY CENTER
The Recovery Force Facility is admittedly not in a central location for the recovery community and not large enough to accommodate the full needs of the recovery community. Therefore, the future includes a plan for a Recovery Community Center (RCC) large enough for a full range of activities for the entire recovery community and in a more central location so that access is expanded. Our mission to unleash the power of lived experience to help people and their families sustain long-term recovery by providing services, or direct access to them, which satisfy  the multiple and complex unmet needs of those  seeking a meaningful life in the community following initial attainment of recovery, will be carried out in the RCC. Our work to establish a stigma-free community through education and advocacy will also be headquartered at the RCC so that families and their loved-ones can live, work and play like the survivors of any other medical condition. We strive  to enable LIFE AFTER ADDICTION and who knows what we need better than we who have attained that. We pride ourselves in having left no stone unturned in assessing unmet needs that range from an ID and dentures for some to help enrolling in college for others. The recovery capital of individuals seeking a meaningful life following alcoholism or addiction dictates the degree of support needed to succeed. 
Participatory Recovery Center Development
As the recovery community registers on this site, the email database will be used to survey our members to enable a participatory approach to everything we do. Recovery Force is here to serve the recovery community and we know that a RCC is a goal that must be attained. However, this is not the Recovery Force Center, this is the Recovery Community Center and it is important that all members of the recovery community have an opportunity to participate in decisions related to its development and operation. Recovery Force supports the re-establishment of the former RCC, Hope All Day. and will work to support the endeavors of its founders. We are hopeful that the Hope All Day concept can be expanded to include the broader focus outlined in the Recovery Force mission and we believe that a partnership with Hope All Day can achieve what the community wants and needs. We believe that like Recovery Force, Hope All Day is the only organization that truly represents a pure singular purpose of helping to sustain recovery and help those still suffering. We believe that a collaboration is the only way to meet the community's needs.
---
IN PURSUIT OF OUR MISSION, WE STRIVE TO:
To be the "HAND OFF" entity for people entering and exiting treatment.

To register at least 1,000 members of the recovery community in 2018

Enroll every South Jersey person leaving s justice or treatment facility in order to provide recovery support services for up to 5 years so that relapse is avoided or addressed early.​

Ensure that every family in recovery has contact with Recovery Force at least every 10 days for a period up to five years.

Respond effectively to all calls and visits from families in need of assistance related to a substance use disorder,

Organize all persons and aspects of the recovery community of Atlantic County under one umbrella group that we will call The Recovery Community of Atlantic County.

Make addiction medicine readily available and accessible as a treatment or support - along with in-home coaching for the family.

Mobilize the Recovery Community of Atlantic County to celebrate recovery and its many pathways through walks, runs, rallies, promotions and the telling of recovery success stories that will provide hope for those still suffering.

We will help individuals and families to "fill the void" that occurs when there seems to be a lot of unplanned time following treatment. We strive to provide the social and recreational activities that will help you avoid boredom or slipping into old beha

To Provide Ongoing Jared Corona Events, which are Social and Recreational Activities for the Recovery Community

To address the needs of families in the areas of support and education.

To host the first Statewide Recovery Rally in New Jersey during Recovery Month in September 2018