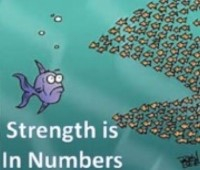 Recovery Force of Atlantic County, Inc. is responsible for organizing the recovery community of Atlantic County to create unity among the thousands of families that silently or openly believe that the substance use disorder (SUD) epidemic deserves a better response from our elected leaders and policymakers. All disenfranchised populations were taken less seriously until they became a group of voters unified around a common cause.
It is a fact that Atlantic County (with the highest per capita overdose rate in New Jersey) and southern New Jersey in general, has the least amount of resources for fighting the SUD epidemic. We need unity among all stakeholders in Atlantic County and south jersey so that we can mobilize. Recovery Force, with the assistance of other groups, will simplify letter writing campaigns, petitions, phone call campaigns  and rallies designed to have our needs addressed. All you have to do is Register with Recovery Force.  As you know, people in recovery and those still suffering along with their families and friends are everywhere. Recovery Force is what unites us.
Please register yourself today and encourage your families and friends. Your information is confidential and you will only be contacted by email. The recovery community includes all of us who have been afflicted, affected and are otherwise allies for our cause. Our cause is simple: Treat SUD like other health conditions and with the same urgency as other tragedies.than other human tragedies.
Every 19 minutes someone dies of an SUD overdose. It is equivalent to a 300 passenger 747 crashing and killing all on board every other day. Yet, our outrage must be filtered into an organized response and organizing the recovery community is one of the most important functions of a RCO like Recovery Force.