HOPE for the Holidays Family Program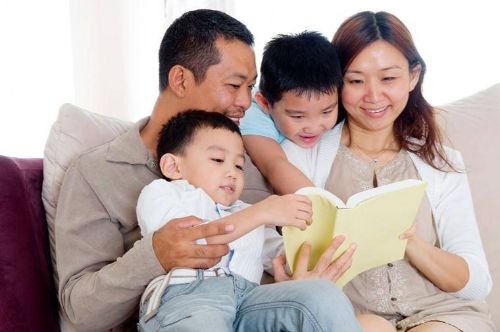 The HOPE for the Holidays event was made for our precious families and we acknowledge the many variations of "family" that exist in our community and we embrace this. It is our children that inspired HOPE for the Holidays because we love them and want to do what we can to keep them safe and happy.
We are in the midst of a substance use epidemic, the worst public health crisis of our time, which has resulted in increased levels of substance use in all populations. Because of this, there are more children sharing a home with at least one adult with an addiction to drugs - possibly their parent. This, combined with easy access to drugs, genetic predisositions and poverty, have increased the liklihood of our children developing a substance use issue of their own due to no fault of their own.
Prevention efforts have virtually ignored children with these risks because it would mean addressing parental use, according to researchers. This problem continues to be held over for adulthood where groups for "adult children" continue to attempt to meet this need. However, a child that grows into adulthood with unhealed childhood trauma robbed of a real opportunity to resolve issues as a child and enter adulthood healthy. We promote recovery out loud for the whole family and will continue to provide education, peer support and community protective factors that reduce the potential impact of these risks and harms experienced.  to those that have other risk factors Due to the levels impacted, incidences of parental substance use have skyrocketed and while not all substance use impacts parenting, there are increased numbers of children who are affected and education about the risks and protective factors that influence child development into adulthood is not provided to those who need it most. Studies show that people who are aware of their addiction risk factors make more responsible decisions. 
We are about providing recovery support at the time it is needed so that healing can happen and that children can develop into healthy adults. We know the power of recovery and the the many pathways one can take to get there and stay there. We believe the best approach is one that empowers children without confronting them or their parents. Our trained youth recovery coaches will serve as unsolicited but available peer support. We know that the best recovery is family recovery out loud and our growing recovery community will continue working to make sure a recovery process is available. While children and families may experience some difficult circumstances while a member endures a substance use disorder, everyone can and does recover, and we believe our proposed interventions are most advantagous for obtaining the desired outcomes.
The family program will be fun and educational and will consist of brief presentation to both adult and children audiences, games and prizes, music and of course, Santa and gifts.
All children planning to attend should register below and must be accompanied by a parent/guardian. Please review eligibility requirements.
Let us know if you have any problems signing up by emailing us at info@recoveryforce.org.
We look forward to seeing you soon!