ESTABLISHING A NEW HOLIDAY TRADITION FOR ATLANTIC CITY
Since 1990, our sister recovery community organization (RCO) The Council of Southeast Pennsylvania (Pro-Act) in Philadelphia, has been extending invitations to the community to decorate the "Tree of Hope" with personalized ornaments bearing the names of people being honored. Whether to commemorate those who have lost their lives to addiction or to celebrate and honor a life gained in recovery, each ornament placed on the beautiful evergreen is a representation of the hope of recovery from addiction. It is also a unique opportunity to acknowledge individuals who have made a positive impact in your life or the life of others as they struggle against this often misunderstood disease.
In 2019, Recovery Force of South Jersey will host the first annual  "Tree of Hope" in Atlantic City.   Please join us in honoring family members who have successfully achieved recovery, and commemorating survivors, mentors, and/or loved ones who have been lost to addiction. If you are unable to attend, you may choose to have us place your ornament on the tree in your absence. We are delighted that our ornaments will be designed by the fabulous artist and founder of Mudgirls Studios, Dorrie Papademetriou and produced by our friends and neighbors at Mudgirls Studios! Collaborating with Dorrie and Mudgirls Studios for the Tree of Hope is very important because it partners two organizations that are working hard to provide well-deserved opportunities for people to experience a full and purposeful life. Recovery Force shares a floor with Mudgirls Studios at St. Michael's Loft, located at 12 N. Mississippi Avenue in Atlantic City. 
The ornaments will be taken off the tree on the evening of the event and will be available for distribution to the purchaser. We are happy to report that our friends at the Turning Point Day Center will pick up the tree that evening and enjoy the holidays with it.
---
ORNAMENTS MUST BE ORDERED BEFORE DECEMBER 18, 2019 FOR PERSONAL MESSAGES TO BE PREPARED AND INCLUDED
To Dedicate an Ornament Click Here
---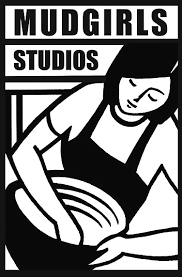 Please click on the Mudgirls logo to visit their online shop and get your holiday shopping started early.