RECEIVE A WEEKLY PEER TO PEER CALL FROM SOMEONE WHO CARES
---
---
TELEPHONE RECOVERY SUPPORT SAVES LIVES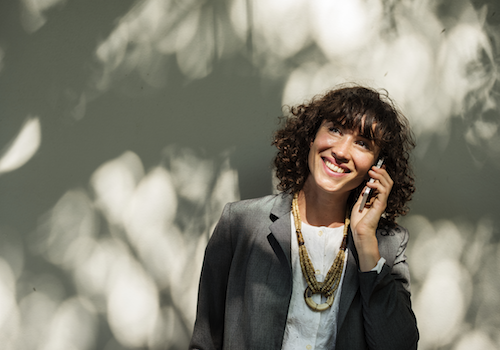 TRS is an innovative, peer-to-peer support service. Trained volunteers that have lived experience in addiction and recovery make weekly calls to "check in" and see how people are doing. Recoverees are offered support; encouragement and information about resources that may help them maintain their recovery. This is essentially telephone-based coaching.
The beauty is in the simplicity. TRS helps people stay in recovery. Sometimes just a phone call can make someone feel wanted, cared about and included.  When making the call, the volunteer will feel rewarded when they have spoken with someone. They share in joys and sorrows, triumphs and setbacks. They have the satisfaction of giving back, of making a difference. It's a classic win-win scenario.
The impact on communities where TRS has been provided has been immeasurable . We know that our calls help people maintain their recovery and get them back on track if a relapse occurs. When someone tells us they have relapsed, we don't kick them out of the program; we keep calling them and may call more often, checking in with them, seeing if they want help. When someone is down, that's when he or she needs the most support. Through this service, Recovery Force aims to offer an encouraging voice at a critical junction on the road to recovery.
Trained Recovery Force volunteers with lived experience in both addiction and recovery will call individuals during the designated time requested. This is strictly a voluntary program that may be discontinued by request at any time. It is inappropriate for anyone to be required to participate in this service. The caller will simply ask you how your week has been and how recovery is going. We are interested in helping in any way we can to keep progress moving in the right direction. If assistance is needed in resolving bigger problems or issues, we will encourage you to come in and let us help you resolve it. We also want to intervene early when a problem arises, as most all of these problems can be resolved through recovery support rather than more treatment. We will ask you what your needs are and make every effort to help meet them. We will also inform you of all of your pathway options, including medication assisted recovery. We do not promote any particular pathway, as we embrace all pathways. This program is part of our overall focus on helping you to manage your recovery in a way that prevents a derailment. This program is very effective at doing that. Volunteers are trained to provide support, encouragement and information about recovery resources. TRS helps reduce relapse and enhances the recovery experience. Studies show that this recovery support service has effectively saved lives, avoid another treatment episode, reduce chances of incarceration or death, improve family relationships, increase goal attainment and helped people and their families to transition to long-term recovery. Returning to a normal life is a beautiful thing. Let us help you. Sign up for this service by clicking here.