We are an independent nonprofit Recovery Community Organization (RCO) comprised of Atlantic County members of the recovery community who have been affected and/or afflicted by the Opiate Epidemic. The loss or survival of our loved-one's temporarily or permanently due to this disease has united us as a FORCE committed to the RECOVERY of other suffering individuals in hopes of improving the quality of life for their families. Our work is about establishing a common thread that stands beside our families before, during and after treatment for a substance use disorder so that support is constant and continuous. No family should be alone in dealing with this disease. Our involvement is a community and life changing addition to our substance use disorder system:
On the front end,

there is aggressive outreach tp break through shame and silent suffering in hopes that the family's loved-one is rescued as early as possible. We will truly meet you where you are and stay by your side even if you are not ready or interested in change, as this assures that we will be there if and when a decision to get help happens. We will not judge or criticize. Our peer specialist is trained to respond to requests for change and not to impose them.


 
During a treatment intervention, we will remain as family support and help in any way possible. We will coordinate with your treatment provider and help you make any adjustments and preparation for a return to full community integration upon training completion. We will help you resolve any issues with your treatment provider or insurance company or any entity that may be an obstacle to full and long-term recovery.
 
Following treatment or in lieu of it, our focus is on LIFE AFTER ADDICTION, embracing recovery support pathways that you choose. We stand by you and help as you set goals and plan for a satisfying life of meaning and purpose. We will share our lived experiences of recovery and avoid any focus on the pathology of the disease. We know the darkness as you have or still may but we also know how it feels to live happily in the light and will help you to find the life that was meant for you.
 
A word from the Director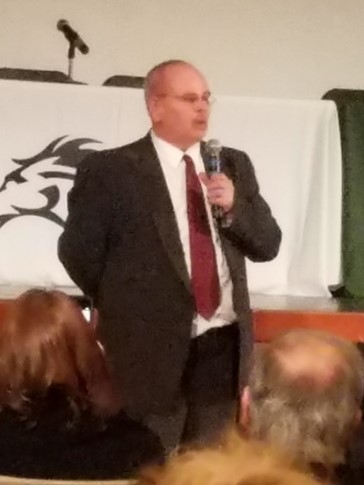 Treatments for mental and substance use disorders help people to place the symptoms of their condition into remission, whereas recovery support services (RSS) help to maintain a state of remission where symptoms are kept at bay for the long-term.  In other words, treatment helps people with substance use disorders to stop using and recovery support services help people to stay stopped! Recovery Force delivers RSS in Atlantic County.
It is very common for an individual to have multiple treatment episodes, each one resulting in the need for another, if the individual even survives, because of the lack of RSS, particularly peer-delivered RSS. Recovery Force is the only Recovery Community Organization (RCO) in South Jersey with a mission to end the revolving treatment center doors by providing comprehensive evidence-based recovery supports. Recovery Coaching and Office-based Buprenorphine medicine are two such supports that have been wildly successful and will be expanded. Recreation and social events, recovery check ups, Opiates Anonymous meetings (non-discriminatory toward addiction medications), support groups and the development of a well-paid workforce of people in recovery to assist those still struggling are other planned services.
Recovery Force is comprised of people in recovery as well as our families and friends and includes our advocates and allies as well. Very few movements have been successful without those that love and care about the afflicted population. We will not rest until mothers stop burying their children, children stop becoming orphaned, families stop shattering because of their fear and anger and disbelief of the loved one whose brain has become hijacked and their spirit unrecognizable.
We will battle the stigma that creates shame. A shame that prevents families from seeking help. When you see a judge or plumber on any garden-variety TV show who is presented as a person in long term recovery - instead of a weathered-faced person struggling - we will have made strides. We are 10% of everybody - all walks of life - you see us every day but because we look and behave just like you - you don't know who we are. Recovery Force is an organization that carries the torch for all of those who may have once been an anonymous person in a church basement or otherwise have survived the horrible diseases of mental illness and addiction, including alcoholism. We strive to unite that 10% in our community so that we can speak with one voice to advocate for and rescue the families still struggling with untreated mental illness and/or addiction.
Robert Catalano - Recovery Force of Atlantic County Executive Director
RECOVERY COMMUNITY ORGANIZATION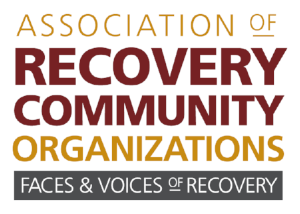 Recovery Force of Atlantic County is an independent, 501(c)3 non-profit organization led and governed by persons representing the local recovery communities. The recovery community is made up of persons  in long term recovery from a substance use disorder, their families, friends and allies. We belong to a class of organizations known as Recovery Community Organizations (RCO).
RCO's organize recovery-focused policy advocacy activities, carry out recovery-focused community education and outreach programs, and/or provide peer-based recovery support services (P-BRSS). Some other characteristics of a RCO include: 
Providing non-clinical services only and are not treatment programs
Respecting and supporting ALL pathways of recovery.
The majority of board, staff and volunteers are in recovery from alcohol and/or other substance use disorders.
routinely engaging people in recovery, their families, and other stakeholders in a participatory process of program decision-making and conducting activities
Being a true grassroots program/organization that is active in their communities.
The mission statement of an RCO focuses on addiction recovery
Some RCO's are hosted under the umbrella of a non-profit fiscal agent.
In all cases, the RCO has it's own autonomous governing board/ advisory board where decisions regarding policies, advocacy, staffing, budget, finances and programs are made.
Faces and Voices of Recovery oversees the organization of the various state and local RCO's. They facilitate the Association of Recovery Community Organizations in which Recovery Force is a member.
FACES AND VOICES OF RECOVERY

Faces & Voices of Recovery (FAVOR) is the nation's leading recovery advocacy organization promoting policies that are grounded in science, compassion, health and human rights. Our supporters are individuals who believe that by eliminating stigma and discrimination and removing barriers to recovery more Americans will lead healthy lives in long-term recovery. Together we advance policies that reduce discrimination, and seek solutions that promote access to the treatment and recovery support services necessary to live a life in recovery. We work to ensure that Federal and State policies reflect the hope and resilience found in communities of recovery working to help others through a comprehensive approach to solving the addiction crisis in America. Faces & Voices of Recovery was founded in 2001 at a Summit in St. Paul, Minnesota, the culmination of more than two years of work to provide focus for a growing advocacy force among people in long-term recovery from addiction to alcohol and other drugs, their families, friends and allies. Since then, the addiction recovery movement has exploded – in the US and around the globe. As the nation's leading grassroots recovery advocacy organization, Faces & Voices has become a model for numerous international recovery advocacy movements. The FAVOR recovery movement took root in Atlantic County, NJ in March of 2015.